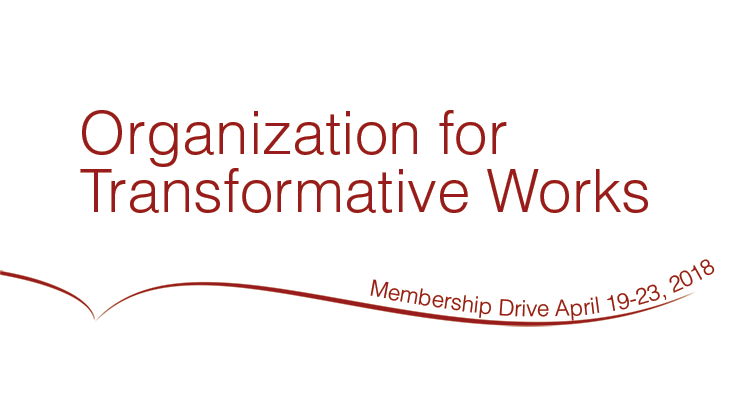 Have you ever gone back to look for a fic you read years ago and found out it's disappeared from the internet? We've all been there. As fandom grows and years go by, countless thousands of fanworks disappear every day—entire archives go offline every month, and with them treasures are forever lost to fandom and future generations of fans.
That's where Open Doors comes in! Open Doors is a project of the Organization for Transformative Works (OTW), dedicated to preserving and archiving fannish voices. It works with the Archive of Our Own (AO3) to protect your old favorites from other places around the web. Your donations give us the resources we need to continue this work. In 2017 alone, Open Doors was able to preserve almost 43,000 fanworks thanks to your support!
When an at-risk fanwork archive asks for help, Open Doors works with that archive's owners to preserve its fannish content on AO3. But that's not all! The project also helps preserve physical artifacts of fan culture like zines, crafts, and flyers through a partnership with the University of Iowa. Plus, Open Doors has worked to save fannish content from Geocities pages that would have been lost forever when Geocities closed down! We thank you for the donations that help us preserve all of this unique history.
Some numbers: The Open Doors project has imported a total of 40 archives so far, with another 20 in progress right now. That makes over 87,000 fanworks imported, with another 21,000 still to come! If you'd like to learn more, check out the project's year-end roundup posts from 2016 and 2017.
It's thanks to you that we're able to pay for things like the servers that host the at-risk fanworks that Open Doors works so hard to save. You can check out our latest budget post for more information on how your donations are being used and what we're hoping to accomplish with them in the near future!
Open Doors is only one of the many projects you can support with a donation. All the work the OTW does relies entirely on your support! Donate today!