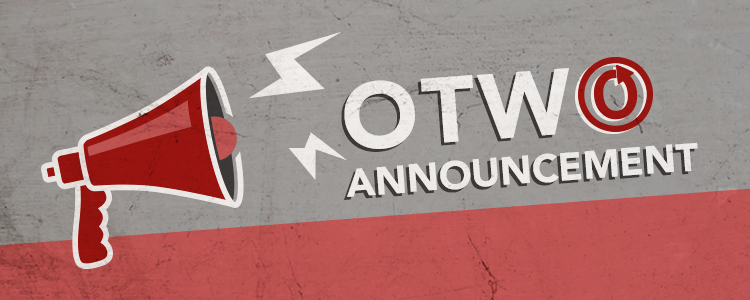 As many readers know, Twitter has been undergoing changes which are destabilizing the platform, and there have been reports of frustrating user experiences as services are reduced. This is leading some individuals and organizations to explore other social media options.
The OTW has various accounts at Twitter for our individual projects as well as the OTW as a whole. We will be evaluating how Twitter fits into our news distribution efforts as the site changes continue.
During this time of possible transitions, we are taking the opportunity to remind readers and followers both where else you can find us, as well as to caution fans about new unofficial accounts that may start popping up.
Official vs. Unofficial Accounts
Many people choose to subscribe to OTW news either through their social media accounts or through feed readers. It is important to check, however, if those accounts are actually ours.
On occasion, fans will set up unofficial social media accounts, either on the same platforms we use or in spaces where we have no accounts. Unofficial accounts sometimes make that status clear and sometimes they don't. Similarly, fans on various platforms have set up RSS feeds of our news posts. These feeds are automated accounts and there is no one running them. The information may also only be available temporarily, and while they include official news, they are not controlled by the OTW and you can't reach us there.
The best way to check whether a social media account is official is to visit the 'Where to Find Us' page at the OTW website. This lists our live accounts across all platforms. If you're not subscribed to one of those, you are not following an official account.
Contacting Us
Official accounts are individually posted to by the Communications Committee. While we receive comments and questions on those platforms, these accounts are not always moderated and the platforms themselves may restrict our responses in different ways. To ensure that we receive your question or comment, it is therefore always best to get in touch with us through our contact form. Questions or comments regarding the Archive of Our Own should be sent to the Support team
If you're not sure who to direct your question to, try Communications, and if we don't have the answer we will send your message on to the OTW team who can help you.
The OTW can be contacted in 46 languages, something which is also facilitated by using our contact forms.
Access to Our Accounts
We are aware that people may have barriers to accessing our sites, whether it's a social media account or the OTW website itself. This is one of the reasons why we maintain official accounts in multiple locations.
While for many these restrictions may be due to local blocks from a school or business, there are also different nations which either temporarily or permanently block particular internet addresses.
If you are unable to follow us at one platform, hopefully another one of our sites will be available to you. We are always examining additional locations for official accounts in order to best reach fans, and you are welcome to send us suggestions. Although current staffing or workloads may prevent us from expanding in the near future, we will keep requests in mind as part of long-term planning.
Spread the Word!
It is tremendously helpful to the OTW when fans help us to share information either about our organization and projects or particular news releases. So please, help us reduce misinformation and boost relevant content by pointing people to our official accounts. You can also let other fans know what sorts of information they can find at our website, and that they can reach us through our contact forms. And if you come across unofficial accounts which are not listed as such, do let us know.
Thanks for your help!