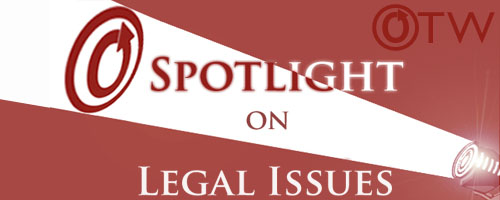 The OTW began receiving reports on Friday, February 14, about apps that are making available fanfic from AO3 without authorization. The first app is Fanfic Pocket Archive Library, which has been available on both the Apple and Google app stores. As far as the OTW can tell, this app provides an interface that allows users to access works on AO3, and it may not actually copy, store, or redistribute any data from AO3. This app has a premium option that allows users to access extra features of the app for a monthly fee; it also hosts ads. At the time of writing, it appears that this app has been removed from the Google Play store but remains available on the App Store.
The second app is actually not just one app, but a collection of them by a company called Woodsign j.d.o.o. The apps are available in the Apple app store. They are called Harry Potter Fan Fiction, P.J. Fan Fiction, K-POP Fan Fiction, Bulletproof Boys Scout / ARMY, 1D Fan Fiction, MCU Fan Fiction, Fantastic Beasts Fan Fiction, Sherlock Homes Fan Fiction, Slashfic, TWD Fan Fiction, and Real Person Fiction. These apps do appear to be redistributing fanworks. They also charge for access to many fanworks. We cannot say for sure that all works contained on these apps are being redistributed without permission, or that all of the works contained on these apps are from AO3, but user concerns and Tumblr discussion suggest that at least some are. 
Below are some of the things we have told concerned users in responding to emails. We also highlight some of the steps users can take if they do not want their works on these (or other) apps or sites. 
If you have further questions, please ask them here. That will make it easier for us to answer and will let more people benefit from the same information.
Can the OTW/AO3 get my work taken down from these apps?
The OTW does not own the copyright in the fanworks displayed on the Archive. When you post a work on the AO3, you give the Archive the right to display your work – that's all. And that's good!  It means that when you post fanworks on AO3, you keep your copyrights. For that reason, the OTW cannot issue a copyright notice to apps on behalf of our users. Copyright owners, in this case affected fan authors, must do that for their own works. Although the OTW uses trademark law to ensure that app makers do not mislead users into thinking those apps are official OTW projects, we do not have any legal right to what you share on AO3. For that reason, we cannot get those works removed from other apps or sites.
As a fan author, do I even own the copyright in my fanworks?
Yes! As a fan author, you automatically own the copyright in your original expression. You don't own any rights in elements of the canon you base your fanworks on, such as characters or settings, but you do own the rights in what you yourself have added to them. That means that people cannot copy and/or sell your fanworks without your permission.
What can I do if I do not want my works displayed on these apps?
Fan authors who find their works being distributed on apps without their permission can request that their works be removed. Most sites have takedown procedures (known as DMCA takedown procedures) that allow copyright owners, including fan authors, to request the removal of their works. Even if these particular apps do not have an official DMCA procedure, copyright owners can always use the contact information listed on the app's description page to demand that their works be taken down from places they are not authorized. This means you can submit a notice containing the information below and ask the app maker to remove your works. As a matter of copyright law, sites or apps should comply with DMCA takedown notices and demands for removal.
What do I say in a DMCA takedown notice to get my works off an app I do not want them on?
If you want your works removed from one of the apps discussed (or anywhere else!), you can submit the information below in a takedown notice:
Your Name and/or Pseudonym as an e-signature

Link(s) to the unauthorized works (such as a link to the pdf, mobi, or hosting page) or other information sufficient to allow the site or app to identify the precise unauthorized works you want removed

Link(s) to an authorized version of your work (whether on AO3, Tumblr, or somewhere else)

An email address of the submitter (include it again even if it's in the header)

This statement: "I have good faith belief that use of the material in the manner complained of is not authorized by the copyright owner, its agent, or the law."

This statement: "The information in the notification is accurate, and under penalty of perjury, that the complaining party is authorized to act on behalf of the owner of an exclusive right that is allegedly infringed."
Finally, both the Google and Apple app stores have procedures for reporting apps that infringe copyright. They can be found at the following links:
App store: https://www.apple.com/legal/internet-services/itunes/appstorenotices/#?lang=en
Google Play store: https://support.google.com/legal/troubleshooter/1114905