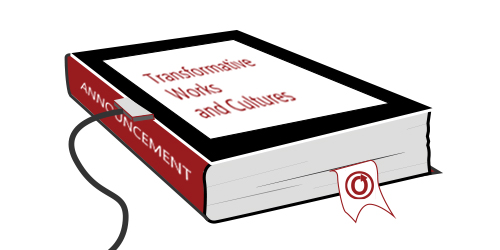 Transformative Works and Cultures has released No. 39, "Trans Fandom," guest edited by Jennifer Dugan and Angie Fazekas.
This issue seeks to "widen our knowledge of trans fans and fandoms" and hopes that it "will not only bring trans fans out of the margins of fan studies but also that the special issue will reflect the changing face of fandom, in which gender identities appear to be increasingly diverse." The editors emphasize that the articles in this special issue are invested in the role of fandom in trans communities, as well as "the political work that is carried out by trans fans and their allies through their transformative works."
The essays in this issue focus on mpreg, trans rage, Teen Wolf, fanfiction, possibility and recognition, Harry Potter, and more. Each issue includes articles representing theory, fannish meta, and book reviews, such as the following:
The next issue of TWC, No. 40, is an unthemed issue slated for release on September 15, 2023. Following that, we look forward to a special issue on Chinese fandoms, slated for release in December 2023.
TWC's current calls for papers include the following issues:
We accept submissions for our general issues on a rolling basis. The general issues always appear on September 15.