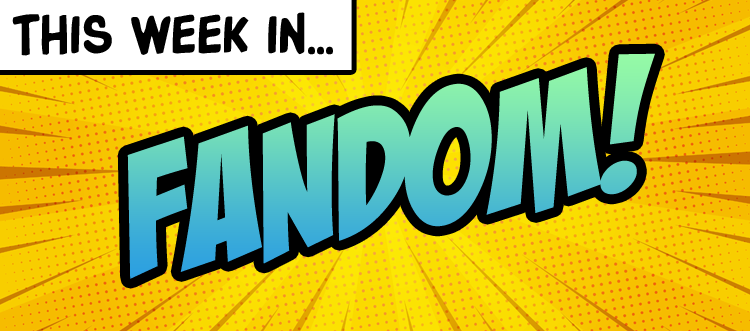 Welcome to This Week in Fandom, the OTW's roundup of things that are happening. Before we get started on everyone's strong opinions about film and TV, we thought we'd let you know that the musical Hamilton is going to be screened in cinemas! Are you excited to finally get to see it, or did you manage to catch it live? Let us know in the comments!
---
This awards season, there's been a spotlight on the Oscars for allowing us all to seamlessly repurpose last year's hashtag #OscarsSoWhite – both because Cynthia Erivo, lead actress in Harriet, is the only person of colour to be nominated in any of the acting categories, and because everyone is waiting to see whether the overwhelmingly white Academy will leave Parasite in the Best International Feature Film category. Which was named Best Foreign Film until… this year.
Bong Joon-Ho has given several iconic interviews recently, telling Vulture that the Oscars are "not an international film festival. They're very local", speaking to Vanity Fair about his anxiety and how much he loves his wife, and receiving his BAFTA award with the message that "Once you overcome the one-inch-tall barrier of subtitles, you will be introduced to so many more amazing films.". The media world is alight with speculation about whether Parasite will receive the wins it deserves – and perhaps if it does win, your UK-based blogger can finally find a showing in cinemas.
---
With the entertainment world caught up with official events, perhaps it's no surprise that Netflix's The Untamed has broken Twitter, and – according to the latest episode of fandom/publishing crossover podcast Be The Serpent – blown up in the office at Tor and among many writers and editors we've seen. Is it the canon queer source material? The beautiful music? The drama's directors, actors and writers doing their absolute best to give us as much of the lead couple being a couple as they can? Probably all of the above.
That, and today the final episode of the "special edition" was released. It's a 20-episode version of the original, made for foreign fans, with a slightly different ending – one that's more faithful to the original ending of the book. No spoilers if you haven't seen it but, trust us, it's not just the ending we wanted, it's the ending we deserve. Also, the episode title is Wangxian, the ship name for the lead couple of Lan Wangji and Wei Wuxian. No, we're not making that up. The original series is on Netflix, and the special edition is on WeTV.
https://twitter.com/dadguangjun/status/1224673805500583937
Oh, and there were 41 fanfics posted or updated for the fandom on AO3 within the first day of the episode's release. Good work, fandom!
---
Speaking of endings – and being emotionally compromised – iconic TV shows Bojack Horseman and The Good Place both aired their final episodes this week. Usually-restrained critics are getting really, really emotional about both of them, including this review (spoilers inside) in Rolling Stone which draws links between both series in their portrayal of deeply flawed characters and bittersweet arcs.
So tell us, fandom, what TV shows or movies have been emotionally compromising you lately? We'd love to hear about them in the comments.