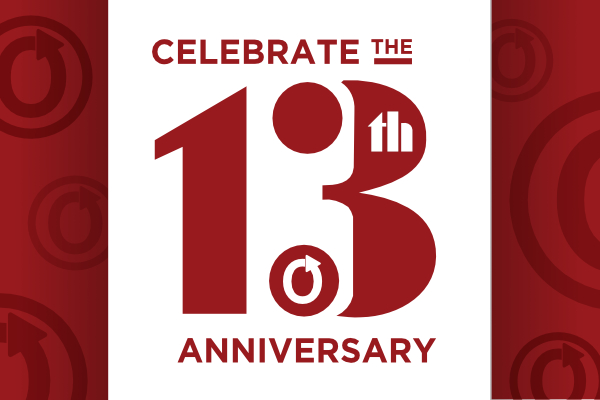 The OTW is finally a teenager! Or to put it another way, we're old enough to have an AO3 account of our own. We're glad to celebrate this birthday with all of you.
Thirteen years ago today, the OTW was launched with the mission to provide access to and preserve the history of fanworks and fan culture in its myriad forms. Since then, we have advocated for fans in legal and government settings; have imported numerous archives at risk of being lost to platform stagnation and deletion; have developed a fan culture wiki to which fans have contributed over 50,000 articles; have published 33 issues of our fan studies journal; and we now provide access to nearly 6.5 million fanworks.
Of course, there is always more work to do. The OTW exists for and because of our members and we look forward to hearing from (and working with) more of you as we continue to preserve and advocate for fanworks and their creators. You can keep track of changes to the AO3 via our news posts and can find updates on our other projects on our project websites and social media channels.
With that in mind, we would like to take this anniversary as an opportunity to thank the fans and volunteers whose creativity and support have kept the OTW alive, even through the unprecedented times in which we have found ourselves in this, our thirteenth year. We have an anniversary graphic to commemorate our birthday and we hope that you'll join us in celebrating the milestone amongst your own social circles and fandom communities.