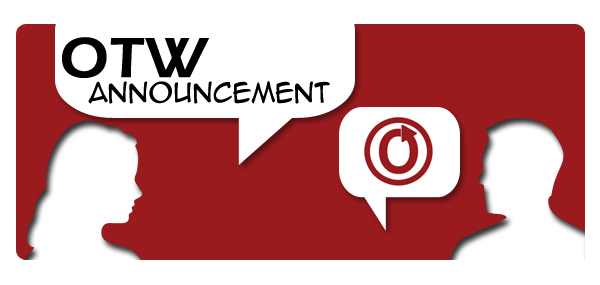 The Organization for Transformative Works is staffed by volunteers located around the world. We work from home, in libraries and coffee shops, and even during downtime in our other jobs. This means that, as more and more of us need to stay home due to the COVID-19 pandemic, how we work won't actually change much, but our time commitments will. Some of us will have extra time to devote to the OTW and will get more done than we ever anticipated. Others will have family or personal commitments that will cut down on the amount of time we can donate to keep things running smoothly. And some of us may need to spend more time enjoying AO3's vast collection of fanworks and less on building its infrastructure for the sake of our mental health. Please keep this in mind if you experience delays in responses when reaching out to us.
In the meantime, consider exploring our projects. Discover a new fandom on AO3, and record your fannish experiences on Fanlore. Learn about how to save and protect fanworks and fan history with Open Doors and Legal Advocacy. Go down a research hole with Transformative Works and Cultures, and connect with other researchers through Fanhackers.
Times may be a little distressing right now, but we can get through this together. Keep creating. Keep researching and recording. Keep leaving comments and kudos. And above all else, please, stay safe.
And if you have time to share a few recs, please do! We could all use some amazing fanworks to get us through the day.
Note: Due to the potential dangers of misinformation on this topic, we reserve the right to remove comments containing non-factual statements about COVID-19.