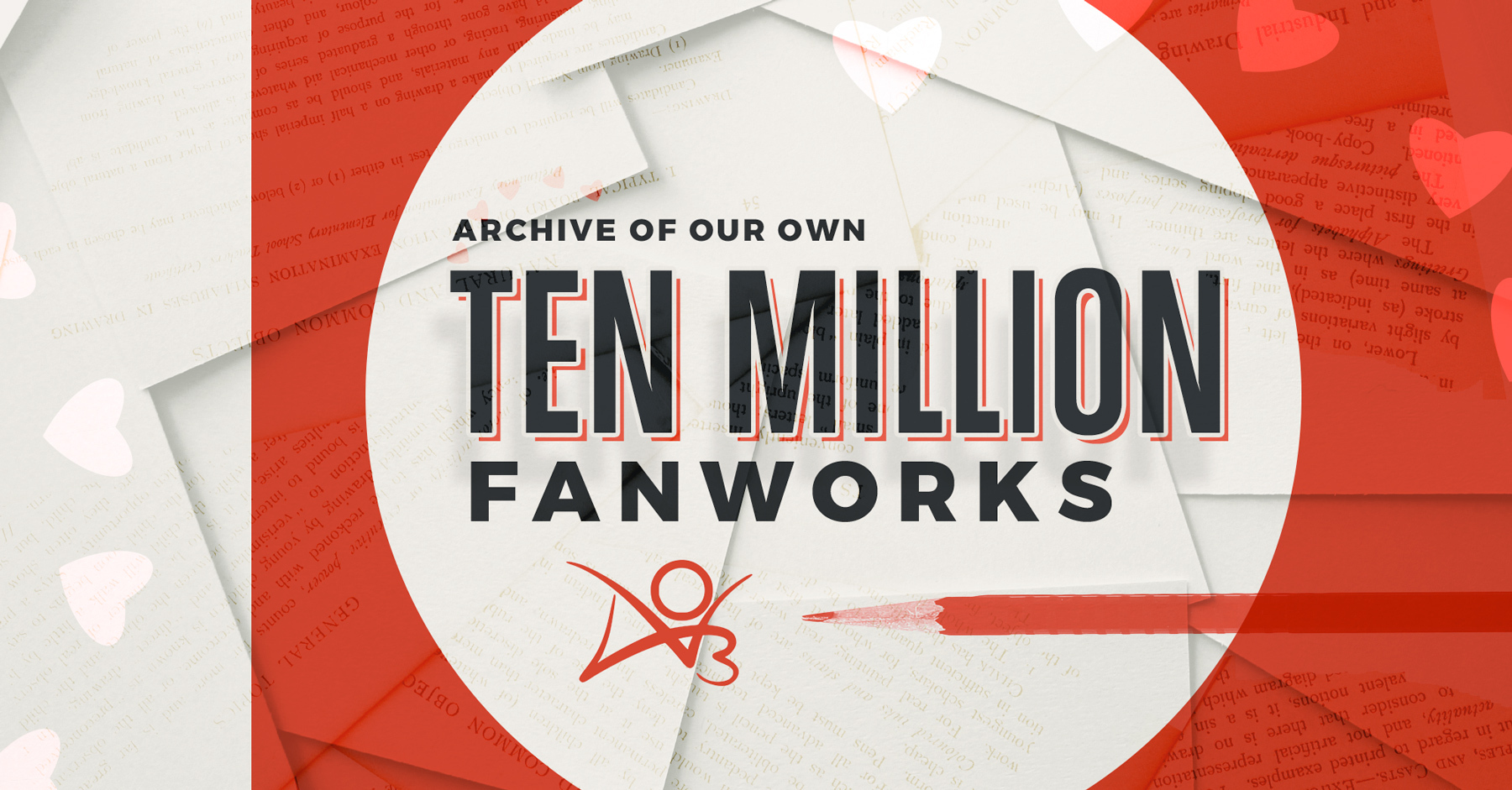 The OTW is delighted to announce that the Archive of Our Own has reached ten million fanworks! After hitting nine million fanworks in March of this year, it's taken only seven months for our users to post the most recent million works. By contrast, it took just under four and a half years after going into open beta for users to post the first million works to AO3.
It's been a year of milestones for AO3 and the OTW. In 2022 alone, we've reached not only ten million works but also five million registered AO3 users, 50,000 canonized AO3 fandom tags, and the OTW's fifteenth anniversary. We are forever grateful to our dedicated creators and users for the support and enthusiasm you've given us over the years.
Thank you to everyone who's helped us grow to this point. We can't wait to see what you continue to create and share!