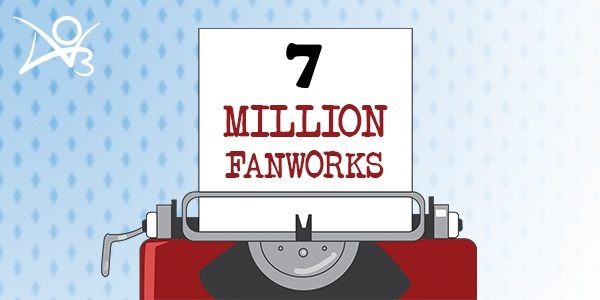 The OTW is thrilled to announce that AO3 has reached seven million fanworks! That averages out to around 1700 fanworks a day since AO3 first went online on November 14, 2009. AO3 hit its first million fanworks only seven years ago, on February 15, 2014, and since then it's grown exponentially, hitting three million fanworks on April 28, 2017, and five million fanworks on July 20, 2019.
AO3 also recently hit three million registered users on November 26, 2020.
We could not be more grateful for all the users and creators who make this possible. Thank you for sharing all of your wonderful fanworks with us!