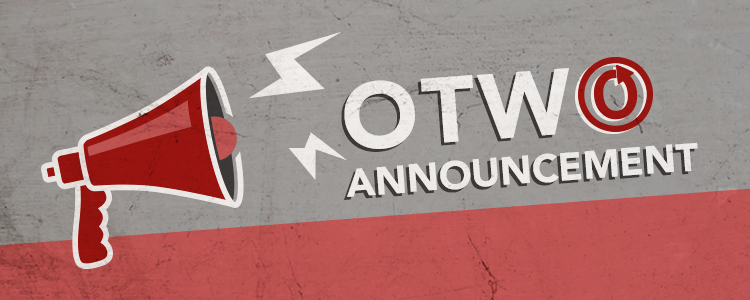 In recent weeks, there have been intense conversations about long-standing issues with racism in fandom, as well as the Organization for Transformative Works (OTW) and Archive of Our Own (AO3)'s roles in this problem. We have received valid criticism for not showing our commitment earlier and numerous requests to clarify our position. We would therefore like to take a moment to address our users and fandom at large.
The OTW stands against racism and discrimination in all its forms. We apologize to anyone who has suffered from our inaction in making the OTW and AO3 a better environment for Black fans and fans of color. And we apologize especially to users who, due to this very inaction, have felt unwelcome on AO3. We also apologize to the scholars whose work we cited out of context, leading to their harassment and distress.
We have heard your voices and feedback; we vow to do better in the future, as outlined in our initial response plan below.
Upcoming AO3 changes
AO3 was designed specifically with maximum inclusivity of content in mind, and we remain committed to that principle. When it comes to which fanworks are allowed on AO3, there will always be significant tension between maximum inclusivity of content and making the Archive a welcoming space for all fans.
We can, however, do a better job of helping users curate their own experience on AO3 and avoid works they do not wish to see. We can also implement more tools to prevent and combat harassment. In the coming months, we plan to prioritize our ongoing work on several changes to give users greater control of their AO3 experience:
Providing work creators more control over comments on their works by offering the ability to freeze specific comment threads or turn off comments entirely. The option to turn off comments will be on the posting and editing forms for individual works and on the Edit Multiple Works page, alongside the existing options to turn off guest comments and/or turn on comment moderation.
Improving collection searching and filtering to make searching collections by fandom return collections that include bookmarks in the specified fandom. This will help users build and locate curated spaces within AO3 using the collections feature.
Improving admin tools behind the scenes to facilitate investigations by our Policy & Abuse team.
Reviewing our Terms of Service and potentially drafting revisions that will allow our Policy & Abuse team to address different types of harassment not covered under the current Terms of Service.
Reassessing current warnings and discussing the possibility of implementing others in the future. This is an extremely complex issue in terms of definition, implementation, and sustainable enforcement. It is not one that will be quickly or easily addressed, but we are discussing all possibilities in detail.
We will also continue our design work on additional features like user muting and blocking and explore other possibilities like saved searches to filter out certain works, tag muting, or taking user-added bookmark tags into account with filtering.
The above list is by no means comprehensive—we are committed to continuing to develop features that will improve our users' experience of the Archive and put them in control.
Upcoming OTW changes
Ongoing conversations have brought to light a need for us to reconsider the way we recognize and deal with issues that some of our volunteers may experience. To ensure that all voices are heard, we have opened new channels to allow for more open, honest feedback from our volunteers, and will use this feedback to identify areas in which the OTW most urgently needs to do better.
From this, we hope to build a long-term strategy that will include specific internal goals and structural improvements, which can be further divided into clear, actionable steps that we can incorporate into our upcoming Strategic Plan. As part of this, we will be considering various avenues including, but not limited to, reaching out to an external contractor or partnering with an advocacy group, and will be actively researching credible resources in the coming months.
We recognize that this careful approach will take time as we need to make sure any steps are taken responsibly and with a clear scope and objective, while also keeping up with the other duties and obligations of OTW governance. However, we believe that it is an important step to take in creating a stronger OTW for all.
Next steps
We realize that these issues and ideas are not new. We have heard these criticisms before and failed to meet many fans' expectations. We also understand that these measures are only small steps. Unfortunately, this is a complex issue with no easy answers and no simple solutions. This means that it isn't something we can fix with funding alone. We must be mindful when implementing any features or policies to consider their ramifications carefully, so that changes do not end up compounding existing problems.
Even in cases where we can't meet particular requests due to practical considerations, we will listen and consider them, and assess whether we can accomplish the same goals via other means.
We once again apologize for our shortcomings and remain, as always, open to hearing from you. We would like to offer our sincere thanks to all those who have taken the time to discuss this issue and contact us about it, and we welcome all feedback, now and always. The OTW is made by fans for fans, and we are always open to hearing fans' thoughts on what we're doing and how we could do better.
The OTW Board of Directors
OTW Chairs & Leads
The OTW Board of Directors can be reached for direct feedback and further suggestions via email.