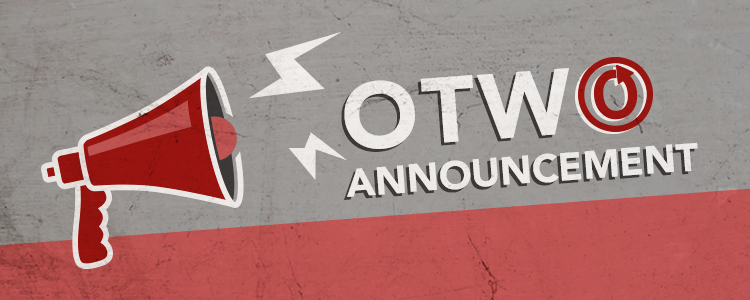 During last October's membership drive, we announced we were working on a new way to celebrate the OTW's most loyal supporters. We're now happy to share with you the new exclusive gifts we have designed to commemorate three, five, and ten years of consecutive membership!
Everyone who has been a member for at least the past 3 years by the end of 2020 is now eligible to receive a brand new OTW bookmark designed especially for the occasion:

(select image to enlarge)
For our five-year members, we have prepared a lovely sticker that can go on a range of surfaces, from water bottles to laptops. If you have been a member for five years, you are eligible to receive both the sticker and the bookmark!

(select image to enlarge)
And lastly, to mark ten years of membership, we have a magnet perfect for your fridge or any metal cabinet. Of course, anyone who's been a member this long can receive all three new gifts at once!

(select image to enlarge)
We will start shipping these gifts to everyone who was eligible at the end of 2020 at the beginning of next year, and then once a year after that. To receive your gifts, all you have to do is confirm your address. Whenever you're eligible for a gift, we'll send you an email asking you to confirm your mailing information, so please keep an eye on your inbox! (Note that if you have opted out from receiving emails from the OTW, you might not receive this email and your gift. Please contact Development and Membership if you have any questions.)
The OTW's work is made possible by your donations, and we deeply appreciate all of our members, whether you donated one single time, or have been supporting us since the beginning. If you would like to become a member, all you have to do is select the membership option when you make a donation of USD$10 or more. Besides celebratory gifts to show our appreciation, OTW membership also makes you eligible to vote on elections for the OTW Board of Directors! If you aren't sure how long you've been a member or have any other questions, please contact Development and Membership.