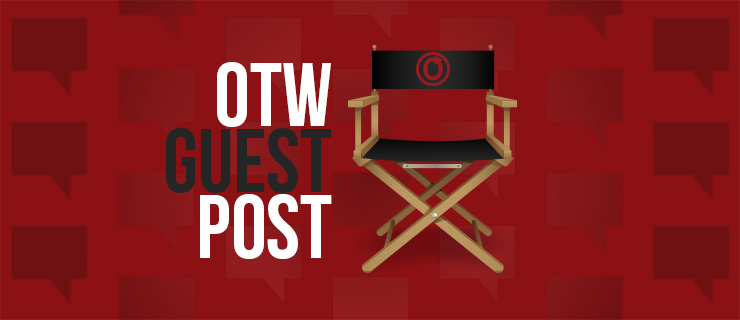 Every month the OTW hosts guest posts on our OTW News accounts to provide an outside perspective on the OTW or aspects of fandom. These posts express each individual's personal views and do not necessarily reflect the views of the OTW or constitute OTW policy.
Norloth is an illustrator and a fan-artist who loves to wander in Tolkien's world. She is also one of the founders of The Redbook of Middle-earth, a Chinese fan-site dedicated to Tolkien. Today, Norloth talks about how she came to be a Tolkien fan and run a site.
How did you first find out about fandom and fanworks?
When I first watched The Lord of the Rings films in early 2002, I felt so eager to share my thoughts and feelings about the story with someone else. But it seemed no one around me was interested in it. I had to search the internet for a place where I could communicate with others about the trilogy. I found a forum called "The Lord of the Rings Chinese Forum", which I think was when I first found out about fandom and fanworks. Browsing the forum every weekend became a must. I was not a sociable person, but the forum gave me the courage to reach out to people and make new friends.
There were two sections on the forum where people could post their fan-art and fan-fiction. I would post my own artworks there, most of which were portraits of Aragorn…(I was not as skillful as I am now.)
How did Red Book of Middle Earth get started and how does it serve fans?
It all started from the forum I talked about in the former question. The internet has changed a lot since then. Around 2010, forums were not as popular as before. Other types of social websites appeared and fewer people used The Lord of the Rings Chinese forum. But throughout those early years, some people I met on the forum became my friends. In 2011, when we heard that the production of The Hobbit films began, we discussed if we could start a new subsite on one of China's popular SNS sites, Douban. We named our site "The Redbook of Middle-earth", which was inspired by The Redbook of Westmarch.
There were 9 main contributors at the beginning. (9 is a magic number! We could be the fellowship, or we could be the Ringwraiths…) Our main task was to translate Tolkien-related news from foreign languages (mostly English) to Chinese. "The Redbook of Middle-earth at your service!": We often wrote that at the end of our articles. The nine of us were based in China, the U.S. and the U.K., so we joked that there was no break in our service. Besides translation, there were also original articles about the films and books written by our contributors or our followers that we would post on our site. After 2015, there has been less news in the fandom, but we still keep active on Weibo (another social site in China) and help promote new Tolkien-related books and other Middle-Earth news to more people.
Recently, we organized a local LOTR re-release marathon together with the members of Tolkien's Leaf (a podcast in Chinese). It took place on June 6th.
You are also a fan artist. Are there particular themes you find keep appearing in your work or certain types of characters?
You will find many Thorin Oakenshield and Bilbo Baggins in my work… Before An Unexpected Journey's release, I had doubts about this character. But Thorin in the films is actually very close to what Tolkien wrote in the appendix of The Lord of the Rings and The Unfinished Tales, except his look. I just hopelessly fell in love with the character after the first film. As for Bilbo, he is like a link between readers and the wild, perilous world. When re-reading The Hobbit book before the films came out, I felt a strong connection to this character in some way. I was (and still am) afraid of going out of my door to do unexpected things, but my heart still longed for adventures. Maybe most of us have a Baggins side and a Took side, all you have to do is follow your heart. The theme of adventures and nature keeps appearing in my work as that is what I want the most.
How did you hear about the OTW and what do you see its role as?
I knew AO3 for a long time, but only heard about the OTW in February 2020. As I see it, it is a link that connects different fandoms and people of different interests. It brings an opportunity to those who want to create and finds them their fellowship.
What fandom things have inspired you the most?
One thing is the passion of sharing. It inspires me to create more. Another thing is the diversity in ideas, in forms, and in styles. As an illustrator and a fan-artist, I find other amazing people, wonderful works in the fandom that I can learn from.
---
We encourage suggestions from fans for future guest posts, which can be left as a comment here or by contacting us directly. Visit our Pinboard account to catch up on earlier guest posts.