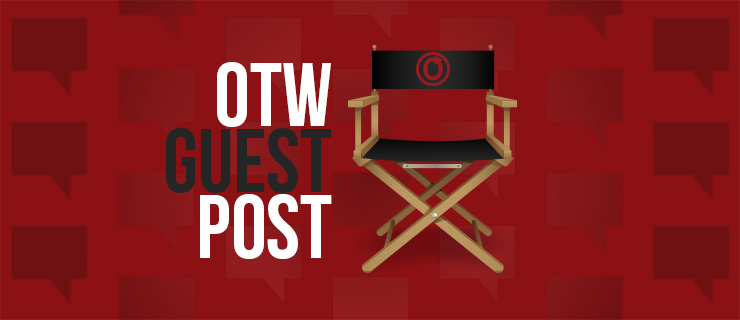 Every month the OTW hosts guest posts on our OTW News accounts to provide an outside perspective on the OTW or aspects of fandom. These posts express each individual's personal views and do not necessarily reflect the views of the OTW or constitute OTW policy.
Martyna Szczepaniak is finishing her post-graduate studies in linguistics at Jagiellonian University. She is interested in the ways in which people are using language and genres on the Internet, including (one may even say focusing on) fannish texts. Today, Martyna talks about the MCU and her article in Transformative Works and Cultures.
How did you first find out about fandom and fanworks?
As with a lot of my cultural fascination it's all my best friend fault. When I was in high school (c. 2008-2010) I bought her old phone and there was a Twilight fanfic on it. I read it, I fell in love and I wanted more. Google landed me on Fanfiction.net which was my main source of fanfic for the next few years. It was also the first time I felt I was part of a fandom because I've read fanfiction before — aforementioned friend was writing self-inserts with us and our favorite bands, which I was reading and commenting on. But that Twilight fanfic was the moment I started to be aware that it was much bigger that us and there are a lot of people who are writing amazing stories and sharing them with the world.
How did you come to write about fan responses to death post-Infinity War?
The idea for this article was born minutes after leaving the cinema. I was shocked by the movie's ending but I was also certain the characters wouldn't stay dead for long. I wanted to know if my feelings were shared by others in the MCU fandom. I decided on short analysis because time was of the essence. I wanted to do it as soon as possible (and definitely before the Endgame) so that people would still be remembering well their initial reactions.
Were there any surprises in your survey results? And what would you ask about now post-Endgame?
Yes they were. I think the biggest one was connected more with the way I perceived fandom and fans' feelings. I wanted to know how (or even if) liking certain characters or pairings influenced fans' reactions. So the respondents were checking boxes to indicate characters they liked and writing down their favorite groups and pairings. I was surprised that there was quite a big group of characters who weren't checked as 'favorite' but were part of a group or pairing that person wrote down. Another surprise was that no one was really moved by Vision's death — and that includes people who claimed they liked him. I was also slightly surprised that not even one person declared that they thought the deaths were permanent and the majority was certain they weren't.
I think I could ask similar questions after Endgame because it would be interesting to see how the answers changed, because some of the explanations for people's disbelief are no longer applicable.
How did you hear about the OTW and what do you see its role as?
My first contact with OTW was through AO3, when some of the authors I was reading started to move there. Later, when I got interested in fandom from the academic perspective I started to hear more about the organization, how it came to be, its values etc.
I would say OTW is on the side of fandom, and that includes their work connected with copyright laws and regulation across the world, and legitimizing fanworks (mostly fanfiction) through archiving them (there is an assumption that one archives only things that are of worth) and presenting it to a broader audience through their open access journal and a fandom wiki. They are also promoting a way of engaging with fandom that is very open and inclusive mostly through their policies on AO3, which is the site that most fans have contact with.
What fandom things have inspired you the most?
It's a tough question but I think fanfiction in general. It encapsulates a postmodernist approach to literature: there's death of the author, there's a plethora of different, sometimes contradicting interpretations and, my favorite, it creates and transforms genres and motives. As much as fans joke about reading the 100th story that has the same premise or setting, it's amazing and fascinating that each of them is different.
---
We encourage suggestions from fans for future guest posts, which can be left as a comment here or by contacting us directly. Visit our Pinboard account to catch up on earlier guest posts.