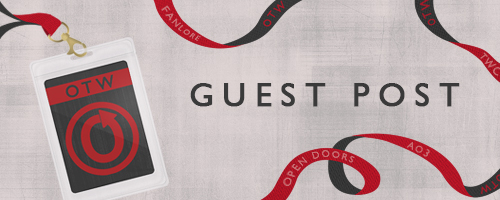 From time to time, the OTW will be hosting guest posts on our OTW News accounts. These guests will be providing an outside perspective on the OTW or aspects of fandom where our projects may have a presence. The posts express each author's personal views and do not necessarily reflect the views of the OTW or constitute OTW policy. We welcome suggestions from fans for future guest posts, which can be left as a comment here or by contacting us directly.
As Copyright Week wraps up, today we talk with Josh Lamel, who is the Executive Director of the Re:Create Coalition, which the Organization for Transformative Works is a member of.
Could you tell us a bit about the history of the ReCreate Coalition? How did it get started?
The Re:Create Coalition started back in 2015 when a number of different organizations (including Public Knowledge, Electronic Frontier Foundation, Center for Democracy & Technology and more) came together to stand up for balanced copyright — the idea that America's copyright system must support both those who create works as well as the rights of those who access and acquire them. These groups were already working on the issue, but they also work on lots of other policy areas: net neutrality, cybersecurity, privacy and more. Three years ago, we formed the ReCreate Coalition to amplify all the great work that is being done across the country to support fair use and balanced copyright. We're also fighting back against groups backed by Hollywood and the entertainment industry who use copyright threats and lawsuits as a weapon against fans and consumers (more on that later).
Today, there are more artists, publishers and authors creating more works than ever before thanks to the internet and other tech innovations. It's the Re:Create mission to advocate on behalf of the millions of creators, innovators, fans and consumers who are participating in and benefiting from this boom in creativity.
How did you become involved with ReCreate?
I've worked in DC as a advocate for a long time, both on Capitol Hill for Senator Ron Wyden (D-OR) and in the private sector. This includes work on issues like fixing overbroad enforcement on circumventing TPM for legal uses and fighting back against SOPA and PIPA. Over the years, I've seen that a lot of people in DC just don't understand the complexities of copyright law and fair use, so I helped bring together the different groups who make up the Re:Create Coalition to fill that information void.
How did you hear about the OTW and what do you see its role as?
We've been fortunate to have OTW onboard the Re:Create Coalition since almost the very beginning! OTW's role as an advocate for fans and fanworks has enriched our Coalition's understanding of both the practical and emotional value of fair use. Some women use their fanfiction or fan vids to create the female-centric storylines they want to explore whereas other fans use cosplay to overcome their mental and physical disabilities. That's just scratching the surface, but those are significant personal stories that not enough people are telling here in DC.
It's also been a lot of fun to work together! Re:Create profiled several fan vidders last year, has featured OTW Legal Chair Betsy Rosenblatt on copyright panels in DC and at South By Southwest (SXSW), and we teamed up with some fan groups to sponsor a party at Comic-Con 2017.
How do you see fans taking part in the ReCreate mission?
Hollywood seeks to dominate copyright policy to protect their own highly lucrative interests — without any limits or exceptions (like fair use) for fans, users, innovators and consumers. They use celebrities and movie screenings to sway Members of Congress to their side, and they're doing everything they can to roll back current laws to increase copyright enforcement and erode fair use at the expense of fans and consumers.
Fans can get involved with Re:Create by sharing their stories with us and with DC policymakers. Reach out to us at press [at] recreatecoalition.com and follow us on Facebook and Twitter. We also encourage you to write to your Members of Congress, explaining why fair use and balanced copyright is integral to your work as a fan.
Fandom runs on passion. What is it about ReCreate's goals that you are most passionate about?
I'm passionate about supporting the creativity that is taking place thanks to the internet and other new technologies. We're living in a period of history with so much creativity, so many diverse voices — all recognizing technology's value in bringing art, music, commentary, news, photography and so many other forms of freedom of expression to billions of people across the world.
---
Catch up on earlier guest posts