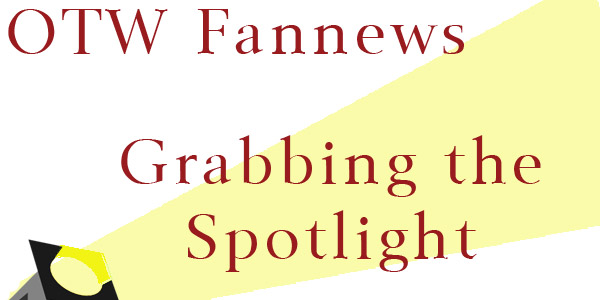 A post by Denise Dorman at Bleeding Cool raised some hackles when she suggested that comics creators were losing money due to cosplay at cons. "Conventions are no longer shows about commerce, product launches, and celebrating the people who created this genre in the first place. I've seen it first-hand – the uber-famous artist who traveled all of the way from Japan, sitting at Comic-Con, drawing as no one even paid attention to him, while the cosplayers held up floor traffic and fans surround the cosplayers–rather than the famed industry household name – to pose for selfies. The hard-working artists and creators who are the very foundation of this industry…have been reduced to being the background wallpaper against which the cosplayers pose in their selfies. At what point do you start to wonder if…the general fandom population even gives a shit about the creators more than they care about their Instagram profiles?"
Certainly more creators are taking note of the power of fan gatherings to help market their work, such as at Wise Ink Blog. "At a recent book launch in DC, a couple twenty-somethings approached one of our authors and asked if they would be willing to do another event in the future. Talk about a writer's dream! Not only did they show up to the launch, they wanted to come to another one! But these were not average book launch attendees. They were part of a DC Meetup group called Geeks' Night Out. Why does that matter? Because they were a built-in audience for the book and we had no idea they existed. The fandom/meetup/Con trend is sweeping the nation and it's high time that indie authors took advantage of it!"
Netflix has been doing various studies on user viewing patterns. Their latest one addressed spoilers and who spoils. "Today, talking about spoilers is just talking about TV; in fact, people aren't willing or even interested in censoring themselves anymore. McCracken attributes this to better TV storytelling. Over the past few years, writers and showrunners threw out the rulebook, which has created a new and improved TV that is complex and morally challenging. TV has gotten so good that we need to talk about it. McCracken found that as TV evolves, so does the language and behavior of how people talk about their favorite shows. In his research, he identified five personality types — based on how and why they might convey key plot points to their friends." These include The Clueless Spoiler, The Coded Spoiler, The Impulsive Spoiler, The Power Spoiler and The Shameless Spoiler.
How are you seeing creators marketing to fans? Write about it in Fanlore! Contributions are welcome from all fans.
We want your suggestions! If you know of an essay, video, article, podcast, or link you think we should know about, comment on the most recent OTW Fannews post. Links are welcome in all languages! Submitting a link doesn't guarantee that it will be included in a Fannews post, and inclusion of a link doesn't mean that it is endorsed by the OTW.