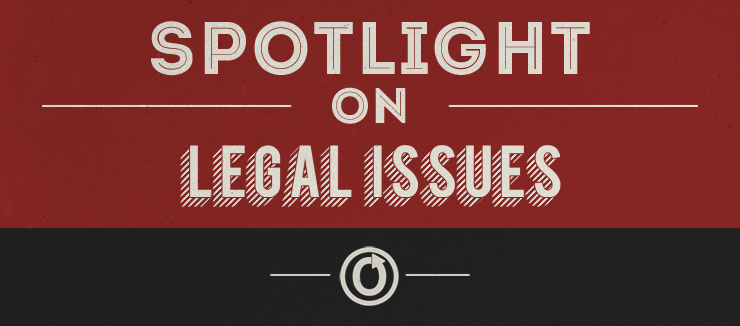 The Kids Online Safety Act (KOSA) has been much in the news lately, and OTW Legal has been receiving inquiries from understandably concerned users. We thought it would be worthwhile to provide some information on KOSA and also a rash of other bad internet bills that have been proposed around the U.S. It's been, unfortunately, a busy summer – and now that Congress is back in session it's time to take action!
The tl;dr is that the OTW and AO3 are not currently implicated by KOSA and many of the other bills because of our nonprofit status (most of the proposed laws only apply to for-profit institutions). This means the operations of the OTW and the AO3 wouldn't be directly impacted by these bills. However, that doesn't mean there isn't reason to be concerned just generally about these bills and the internet environment they would create, so, if you're in the U.S., you can contact your elected representatives. More information below!
KOSA
KOSA is presented as a bill "to protect the safety of children on the internet," but that's not what it accomplishes. Instead, the bill would basically make "covered platforms" liable if they fail to design their platforms to prevent users under the age 18 from exposure to a wide amount of content designated as harmful to children. The AO3 is not a covered platform under this bill, but lots of platforms relied on by kids and fans are for-profit and would be affected by KOSA.
There are a number of concerns about the bill:
First, the content that must be kept away from minors is often vaguely defined. This will inevitably lead to censorship as platforms will err on the side of blocking information to avoid liability.
Second, because platforms only have to avoid exposure to minors, this encourages platforms to verify the ages of all of their users – conduct that would detrimentally affect the ability to be anonymous or pseudonymous online.
Third, it isn't actually the platforms who get to decide whether the content is harmful to kids; rather, the bill would leave this decision up to the Federal Trade Commission and the individual states. Given that many states have begun advancing theories that information about racism, sexism, sexual and gender identities, and reproductive health is all harmful to children, this could result in widespread censorship of such information under this law.
Sponsors and supporters of this bill have stated publicly that they see it as an anti-LGBTQ+ measure and that if it passes,they intend to use it to discourage online communication that would help young LGBTQ+ people.
Finally, it's likely that the censorship this bill encourages would affect not just minors but all internet users, as age verification is notoriously difficult online and covered platforms might therefore strive to be cautious and censor all such information to avoid liability.
OTW Legal has directly communicated its opposition to this Bill to Congress. But there is more you can do. The Electronic Frontier Foundation has more detailed information about this bill. It also explains how you can oppose it. Teen Vogue also has a good write-up of the bill. You can also read the text of the bill for yourself.
Other Bad Bills Around the Country
This summer has unfortunately been a really active one for states quickly passing a number of troubling internet laws, and there are still more in the pipeline. There are also some other bad proposed federal laws floating around. Many of these laws are briefly summarized below. If you're a resident of one of the states below, you can also make your voice heard to your state representatives. Bad Internet Bills has a lot of great resources to help you get involved in protesting these bills. Further information is provided below.
You might be wondering why the OTW doesn't do even more itself to actively oppose these bills right now. As a nonprofit, there are severe limits on how (and how much) the OTW is allowed to engage in lobbying. What we can do is encourage people to oppose these bills by voicing their concerns to their elected representatives! When appropriate, the OTW also participates in amicus briefs, which are briefs in support of positions in lawsuits that would benefit fans and fan creators.
If these bills do pass –- and we hope they don't! -– we would look for opportunities to work with allies to file amicus briefs and launch other challenges to them. You can read more about OTW Legal's work, including amicus briefs we've filed on our website.