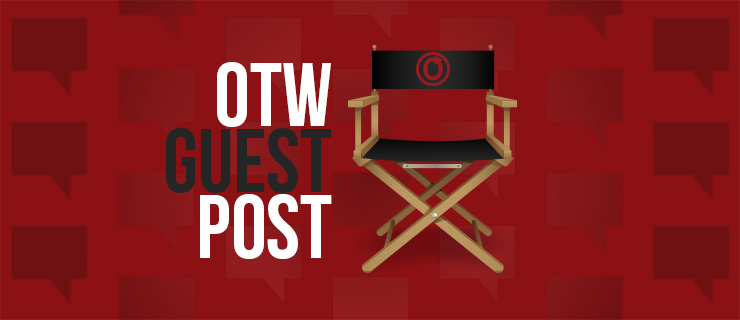 Every month or so the OTW will be doing a Q&A with one of its volunteers about their experiences in the organization. The posts express each volunteer's personal views and do not necessarily reflect the views of the OTW or constitute OTW policy. Today's post is with sveritas, who volunteers as an Elections Candidate Liaison.
How does what you do as a volunteer fit into what the OTW does?
The Elections team mainly manages the process that elects the candidates best suited for the role of OTW Board Director as evaluated by our members.
OTW's Board has an important role to play, both as ambassadors to the wider fandom community as well as a group of individuals from whom other volunteers should feel comfortable seeking advice and help when needed.
I hope that through my work as an Elections volunteer we can welcome incoming Board Directors who have garnered the support from the wider community and the trust from our volunteer base each year.

As an Elections Candidate Liaison, I see my role as someone who offers other volunteers support and guidance as they navigate through the process, whether they are considering in current or future years or have already declared. I also try to make sure the admin side of things (scheduling and hosting chats, making posts available for the public as soon as possible, etc.) is running smoothly.
Additionally, all other Elections volunteers and I are careful to maintain neutrality throughout the process. Personal feelings, if and when I have those, aside, my goal in this role is to make sure that the election process runs smoothly, that all candidates are treated equally and the election is run as required by our bylaws. Through this, hopefully our member base gets a chance to get acquainted with our declared candidates and are well informed of the strengths and weaknesses of each candidate before casting their vote.
What is a typical week like for you as a volunteer?
There isn't really a typical week as we're busier some weeks than others.
I tend to think there's the "election season" and the "off season". During the "off season", I usually work with my team to gather feedback from candidates and other committees, streamline processes, and discuss and update procedural documentations for future years. Generally speaking, I'm doing work to make sure the election process is fair and the instructions are straightforward for future candidates.
During the election season, my duties range from addressing questions and concerns shared by volunteers who are considering running, to making sure formatting for all posts is consistent before making them public.
Then it's just a matter of waiting for the election results and starting over for the next year.
What made you decide to volunteer?
I initially joined Communications in 2015 because I saw a recruitment posting that fits my skills. I then stuck around in the OTW for a few years and joined a few other committees before deciding to join the Elections team.
I've always joked that my motive was to have a legitimate reason not to volunteer myself as a candidate. (We have conflict of interest rules against elections volunteers running in the same year they serve in the committee.) But mainly it's because while I personally don't have the time and energy to consider running for Board right now, I'd love to see others participate in the process and help them along the way as needed. I felt I'd been around long enough to be helpful to candidates in the election season by the time I applied for the position.
What has been your biggest challenge doing work for the OTW?
As a Candidate Liaison, I think the uncertainty of what might happen during the election season is always on my mind.
I usually tend to overthink things anyway, so I worry about potential issues like if we'll have enough candidates to run a contested election, or what to do if a candidate must cancel a chat due to an emergency, which time slots I can use as a backup, while still giving members enough time to read transcripts before voting opens. I try to be as prepared as I can but sometimes the unexpected happens. I'm happy to say that I have a small but very reliable team of other Elections volunteers to rely on.
What fannish things do you like to do?
Does volunteering for other committees count? XD
I mainly read other people's works, but I hope I'll find the time and inspiration to write again one day. I have also been trying to start a fandom-related podcast with other fandom friends for a little while but haven't managed to make the scheduling work. Hopefully we will sometime soon.
---
Now that our volunteer's said five things about what they do, it's your turn to ask one more thing! Feel free to ask about their work in the comments. Or if you'd like, you can check out earlier Five Things posts.