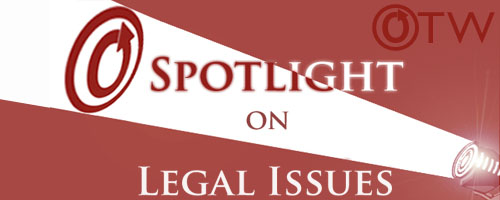 Copyright lawmaking efforts continue in the EU, and we want to keep you informed. Our last post on this topic contained some good news. Our news this time is less good–the European Parliament is now considering a revised version of Article 13 that still contains fan-unfriendly provisions. This proposal only applies to for-profit sites, so the AO3 is still safe, but sites like YouTube and Tumblr are not–and there is still time to fight. Here's what the proposal means and what you can do!
In February, after the EU nations' Councils rejected a draft of Article 13, its supporters went back to the drawing board and created a revised version. A leaked copy of that version is available here. You can learn more about the history and summaries of the provisions here, here, and here.
Like the previous version, the revised version still only applies to for-profit sites, so it still would not have any impact on the AO3. But that doesn't mean it's good for fans! The revised version does contain exemption for very small and very young (less than three-year-old) startup platforms, and a provision under which users must be able to dispute wrongful blocking of material. But ultimately, it still contains many of the fan-unfriendly provisions that had existed in the earlier version. Importantly, it still places a burden on for-profit platforms like YouTube, Twitter, and Tumblr to prevent the upload of infringing material. And although the revised Article 13 proposal purports to protect non-infringing uses such as quotation, criticism, review, parody, and pastiche, it is not clear whether platforms would be required to install algorithmic filtering mechanisms, which are notoriously bad at identifying those sorts of non-infringing uses.
You Can Help Fight This Proposal
On March 25-28, April 4, or April 15-18, the European Parliament will hold a Plenary Vote in which all 751 MEPs will vote on whether to accept this proposal. This vote can kill the bill or make changes to it, including removing Article 13. This vote will happen only a few weeks before the EU elections, so there is a particular opportunity for Europeans to make their voices heard. If you are European, contact your MEP, call or visit your MEPs' offices, visit campaign or party events, and let them know that this issue matters to you in the upcoming election! Some groups have organized protests around Europe on March 23. If you aren't European or in Europe, you can sign a petition to lend your voice to a record-breaking number of voices worldwide.
OTW Legal has fought against Article 13 since the beginning, and will continue to fight against this and other fan-unfriendly legal developments!