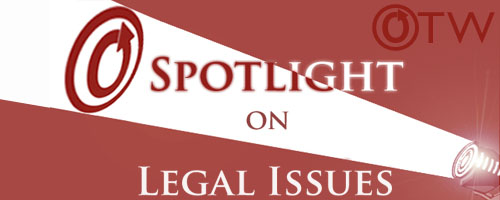 Do you use screencaps or video clips in your fanfiction? If so, the OTW needs your help!
The Digital Millennium Copyright Act ("DMCA") makes it illegal to rip from DVDs, Blu-Ray discs, and many other encrypted technologies. The OTW has won a legal exemption that makes it legal to rip DVDs, Blu-Rays, and digital downloads to make fair uses for the purpose of noncommercial remix videos, like fanvids.
But the DMCA still blocks fans' ability to make fair uses of video in other contexts, such as fanfiction. Although fair use law would often allow fans to incorporate video clips or stills into their fanfiction (making it what the law calls a "multimedia e-book") the DMCA restricts fans' ability to gain access to video material for that purpose.
What the OTW is Doing About This
Fortunately, the law provides for a rule-making process every three years where the Copyright Office can recommend exemptions for authors to access the works they need, which the OTW has participated in. There is currently an exemption for e-books, but it only applies to nonfiction multimedia e-books offering film analysis.
A group of allies led by the OTW and the Authors Alliance are fighting for a modified exemption that will allow all authors of e-books, including fanfiction creators, to gain access to the clips they need from DVDs, Blu-ray discs, and digital streaming services.
How You Can Help
Share your stories with us! If you're a fanwork creator who's needed to rip digital content for use in your fanfiction, or if you anticipate finding yourself in that situation in the future, you can help us demonstrate why there's a need for this exemption.
The Copyright Office places an emphasis on stories from authors who have been harmed by the DMCA in the past or are likely to be harmed by the DMCA in the future, so please take our 5-minute survey and share your experience!
The deadline for us to submit our evidence is soon, so please fill out the survey by December 4, 2017. And even if you have no story to contribute, please spread this message to others. Every story helps.