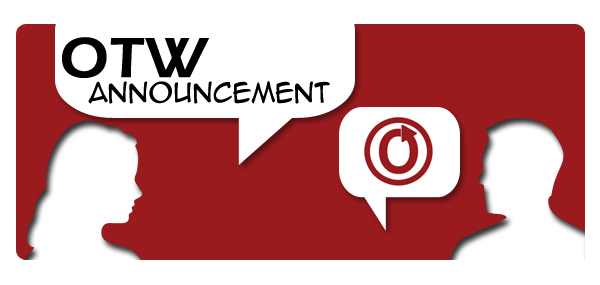 The OTW Board of Directors voted at its regularly scheduled meeting on 22 November to appoint Andrea Horbinski to serve the remainder of the term vacated in 2014 by Anna Genoese, ending 31 December 2016. Filling board vacancies by appointment is a normal part of board work provided for in Article V §4 of the OTW Bylaws, and the Board has done so at multiple points in the past.
After discussion with the rest of the Board, Andrea Horbinski has decided to decline the appointment to the OTW Board for 2016. She has tendered her resignation from the Board effective 15 December 2015. Soledad Griffin, Jessica Steiner, Eylul Dogruel, Cat Meier, and M.J. MacRae are also resigning from the Board effective on that date. Those who currently serve as members of OTW committees will remain with the organization in their staff roles but not their Board roles.
The 2015 Board wishes the 2016 Board and the volunteers, staff, and membership of the OTW all the best for the organization's continued success.