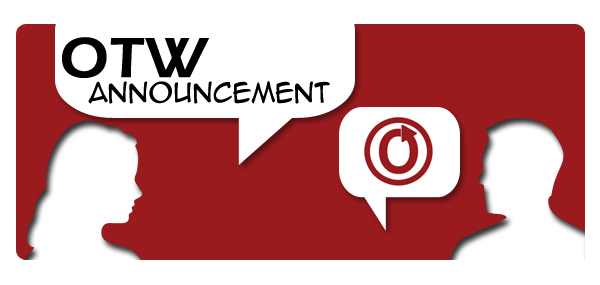 You may have heard that the European Union's new regulation on data protection, the General Data Protection Regulation (GDPR), is coming into effect on May 25. It has effects on sites and organizations all around the world, including Archive of Our Own.
The GDPR's primary focus is on data privacy and transparency, and on giving users more control over what their data is used for. The AO3 team has been working hard to comply with all GDPR requirements, and to make more information available on how we use your data across the site. Here's what you need to know about upcoming changes.
Terms of Service
We've recently updated our Terms of Service. In this update, among other changes:
We added more explicit information about how we use the data you provide to offer certain features—such as keeping track of where you've already left kudos—and to display the content you provide in your works, comments, and profile pages.
We added a new Age Policy (more on this below).
A summary of all changes and a link to the full document can be found in the Terms of Service update announcement. Everyone who uses AO3 will be required to agree with the new Terms.
Age Policy
We have created a new Age Policy, which is described in our updated Terms of Service. This restricts how old you must be in order to create or own an AO3 account.
While the general minimum age to create an AO3 account remains at 13 years old, there are specific requirements for those who reside in the EU. If you are under 16 years old and live in the European Union, please check your country's current age of consent for data processing.
You must be of age to give us consent to use your data in order to use the Archive, or else we can't legally, for example, store your kudos or comments (even as a guest). Our Policy & Abuse team will contact users if there are reasons to believe that they are under their country's age of consent for data processing, and may delete their accounts as needed. Now is a good time to review your profile and works for any outdated information about your age!
We're sorry for any inconvenience this causes any European users who will now be under the age of consent in their country. We'll be glad to welcome you back when you're of age to use AO3 once again!
Consent
Starting soon, a banner will pop up requesting that you accept our new Terms of Service. It will highlight some important aspects of the data processing we do here on AO3 regarding your works, comments and so on. That way, everyone can provide informed consent when they accept the new Terms.
An important note about this: According to the GDPR, information about personal relationships, religious beliefs, political affiliations, and sexual orientation is defined as "Special Categories of Personal Data". We know our users can sometimes mention information related to this in their profiles, works, notes, tags, comments, bookmarks, and so on. Please be mindful of your privacy when entering this information in publicly-accessible pages. Any information you publish in openly accessible spaces will be publicly available to everyone.
Above all, AO3 remains dedicated to being a place to preserve and share fanworks. We're proud to offer this service by fans and for fans, in a format that is free and lets you retain full control of your works. We don't display ads or monetize user data in any shape or form and don't ever intend to.
Learn More
For more information on the GDPR, please check out The European Commission's Rights for Citizens or Wikipedia's information on the GDPR.
If you'd like to know more about how AO3 and the nonprofit behind it, the Organization for Transformative Works, have prepared for GDPR, please contact the OTW Legal team. If you have any specific questions on how these changes affect you or the AO3, or if your native language isn't English and you need some assistance to understand the changes we've made, please feel free to get in touch with our Policy & Abuse committee.
If you have any questions about these upcoming changes, please feel free to leave them in a comment below.