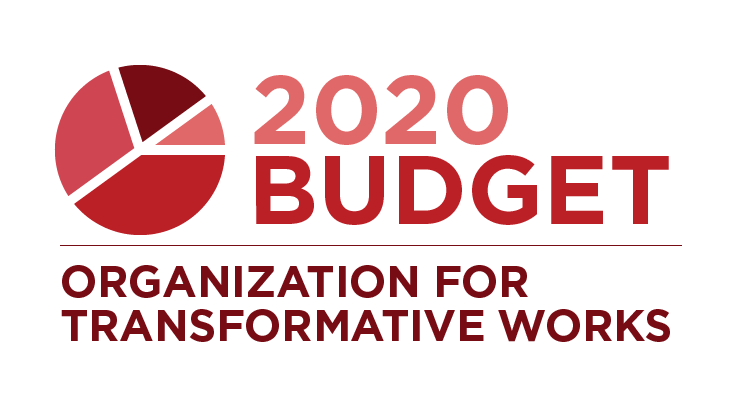 During 2020, the OTW Finance team has continued to review the organization's financial transactions for accuracy and completeness. Additional tasks have included paying the bills, completing the audit of the 2019 financials, and ensuring that standard accounting procedures were met.
In the meantime, the team has also been diligently working on the update to the 2020 budget, and are proud to present it here! (access the 2020 budget spreadsheet for more detailed information):
2020 Expenses
Archive of Our Own (AO3)
Fanlore
Transformative Works and Cultures
Open Doors
Legal Advocacy
Con Outreach
Fundraising
Administration
2020 Revenue
Got questions?
If you have any questions about the budget or the OTW's finances, please contact the Finance committee. We will also be hosting an open chat to answer any questions you may have. This chat will take place in our public chatroom on October 10 at 8pm UTC (what time is that in my timezone?).
To download the OTW's 2020 budget update in spreadsheet format, please follow this link.