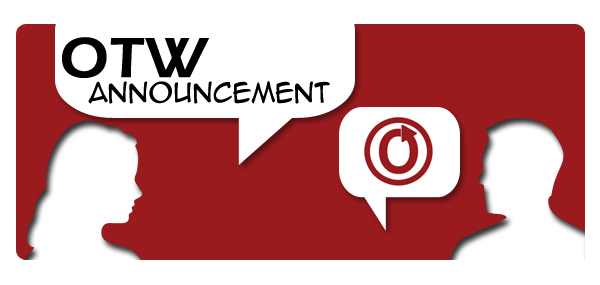 A lot of work has been done behind the scenes since our last update! Today we bring to you our prospective budget for 2016, as promised. This budget is one of a number of steps we are taking as we continue to work toward a more formal financial setup for the OTW long term, with a particular eye to openness and sustainability.
The below budget was prepared taking into consideration project needs, committee requests and our regular expenses from past year, and covers all expected expenses necessary to keep the org running in 2016. It anticipates fundraising income (including income from drives and other fundraising sources) of US$303,750.00, which is consistent with recent years' income.

This budget also addresses the OTW's need to keep a reserve on hand for emergencies, such as a sudden need to replace a server, or other unexpected costs. To the extent that the OTW may face unexpected expenses during 2016, they will be paid from the OTW's reserve funds. With that in mind, we believe the most prudent course of action is to make sure we are able to raise enough money to cover our annual running costs (expected to be US$303,750 this year) without having to use our reserves, keeping those for emergencies and hardware investments.
With our current funds sitting at about US$436,000 we are in a comfortable position that allows us to prepare for our growing expenses. In the next few months we plan to keep improving our financial set up, including contracting a CPA and rebuilding our Finance Committee, as well as reevaluating our resource allocation and reserves for 2017 as needed.
Estimated Expenditure
Source of income
Cost
Amount
Hardware purchases

Systems – Database Servers

$36,000.00

Misc. hardware and AO3 development environment

$4,000.00

Total hardware purchases

$40,000.00

Reserves surplus from 2015

$40,000

Hardware maintenance and running costs

Systems – Primary Hosting

$33,000.00

Systems – Secondary Hosting

$5,000.00

Systems – Backup Hosting

$1,000.00

Webs – Migration of transformativeworks.org

$3,500.00

Webs – OTW Website Hosting

$1,000.00

Total hardware maintenance

$43,500.00

Software

Chat platform and file sharing for the whole OTW

$1,200.00

Project management, monitoring and development tools for Accessibility, Design & Technology

$12,000.00

Volunteer database management system for Volunteers & Recruiting

$750.00

Membership database management system for Development & Membership

$17,500.00

Voting tool for Elections

$1,000.00

Payment processor and bookkeeping tool for Finances

$1,000.00

Survey tool for Strategic Planning

$300.00

Translators database and survey tool for Translation

$1,000.00

File sharing and storage for Open Doors

$100.00

Ticketing tool for Support and Abuse

$1,000.00

Wranglers database for Tag Wrangling

$1,500.00

Total software

$37,350.00

Other running costs

Domains

Domain renewal fees for "archiveofourown.org," "fanlore.org" etc.

$500.00

Trademarks

OTW and projects logos

$3,000.00

DOI Registration

Digital Object Identifier registration service for TWC

$400.00

Sundry expenses

Postage, telephone calls, PO Box, etc.

$2,000.00

Total running costs

$5,900.00

Personnel

Contractors

Coder contractor for AO3

$120,000.00

Certified public accountant and tax preparer

$13,500.00

Travel costs

Legal and Journal – hearings, testimonies and presenting at conferences

$4,000.00

Training

OTW-wide fund: courses, materials, books and professional conference attendance

$25,000.00

Total personnel costs

$162,500.00

Fundraising

Merch Store

Initial set-up costs (estimate)

$5,000.00

Premiums

Donation thank-you gifts

$6,500.00

Con outreach

Legal and Development & Membership – tables, panels and meetups at fan conventions

$20,000.00

Total fundraising cost

$31,500.00

Fees

Insurance

Board and Legal

$8,000.00

Legal Filings Fees

Legal filing fees

$2,000.00

Payment fees

Payment fees

$12,000.00

Estimated fundraising drives

$227,812.50

Bank Fees

Bank fees

$1,000.00

Estimated recurring and non-drive donations

$75,937.50

Total fees cost

$23,000.00

estimated fundraise income

$303,750.00

Total estimated expenditure

$343,750.00

Total estimated income

$343,750.00