Two Highlander fanfiction archives, Daire's Fanfic Refuge and HL Raven's Nest, are being imported to the Archive of Our Own (AO3).
In this post: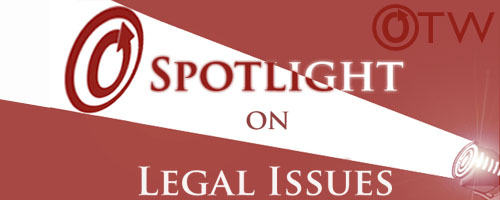 OTW Legal has gotten some questions about Internet privacy since March, when U.S. lawmakers overturned regulations that had been set to go into effect later this year. The regulations were supported by prominent and knowledgeable people like the former head of the U.S. Federal Communication Commission. But they hadn't gone into effect yet — what U.S. lawmakers actually did was make sure that nothing changed.
Welcome to This Week in Fandom, the OTW's roundup of things which are happening! Before we start, apologies, but Eurovision is a mythical beast that is too great for this humble newsletter. Check out #Eurovision and #ESC2017 for flaily goodness, plus this indy100 article for a bit of controversy.
---
Syfy announced a rebranding this week. The Verge published an article detailing how the network is refocusing on fandom. (Warning for flashing gif at link.) In 2009, the name change was made from "The Sci Fi Channel" to Syfy in "an effort to capture a broad audience." However, "the corporation now understands the need to do the opposite, by doubling down on Syfy's roots. The end goal [according to network executive Chris McCumber], is to create a home 'for fans to come in and celebrate the genre that they love.'" According to Collider, "[Syfy's] focus will now be in four areas: science fiction (like The Expanse), fantasy (The Magicians), supernatural/paranormal (Channel Zero), and superheroes/comics (new series Krypton)." (Warning for potentially disturbing image at link.)